This is a simple call to all those who live in and around Oundle to join me in forming an association for local people who view themselves as being European. You don't have to view yourself as primarily European, or have any particular identity "picking order". This is not about patriotism, a lack of it, or in any way challenging the right of anybody to be and to feel English, British, Scottish, Irish or anything else.
However, if you view yourself as wanting to remain a European and closer to the continent of Europe than any other potential new cultural or trading block I hope that this is an association that will work for you and for like-minded folk together.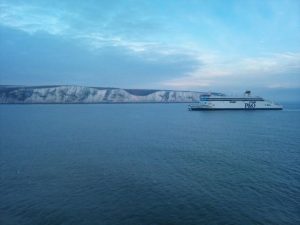 I wish to create this association as a non-profit making entity. We will have a broad statement of objectives by way of a Memorandum of Association and I would like to draft a simple constitution. My proposal is that the group (as it will be known, "Oundle Europeans") has the following objective.
To promote, share, encourage and nurture the development of European culture and identity among the population of Oundle and its surroundings.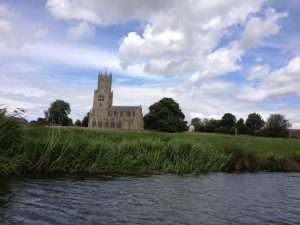 Broadly I would like to see the following development:-
i) a Facebook group site being formed;
ii) a meeting of kindred spirits to discuss the constitution and any membership contributions to fund publicity material such as banners or flags;
iii) the use of a forum such as this site for information exchange and communication between group members who do not subscribe to Facebook;
iv) some social gatherings for group members with the aim of furthering the overall objective.
As we continue to pick through the bones of the events of June 2016 it is abundantly clear that of the multi-faceted reasons for a marginal leave vote one of them was a lack of perception of European identity. That is something that we can seek to address whilst maintaining courtesy and respect for those who disagree with us.
I want us to be able to share our European values and our European identity; our European memories, aspirations and even our photographs. I wish us to be proud to do so and to have the courage to do so.
The world feels like is turning faster than ever. It isn't, of course, but never has there been a time when a week seems so much like a lifetime in politics.
Please look up the group on Facebook and request to join. The group name is Oundle Europeans and it is a closed group. Please share this post with others who might wish to join us too, using the link and the share button below. If you do not have a Facebook account but would like to participate then please leave your name and e-mail address in the Reply box below or send me your name and e-mail address to:-
marcfolgate@sslaw.co.uk
https://www.facebook.com/groups/140738106441886/
Thank you.
Marc